The first two days were quite busy and fun! The events were well visited and there was a fantastic atmosphere!
Natascha Randt
made a cool video catching the spirit of the sim really well:
I kept myself busy yesterday with trying out vehicles, hunting Air Kraken and dancing at the local Pub:
A small step for a Drow - I think I am the first who went to the moon in suspenders ;-)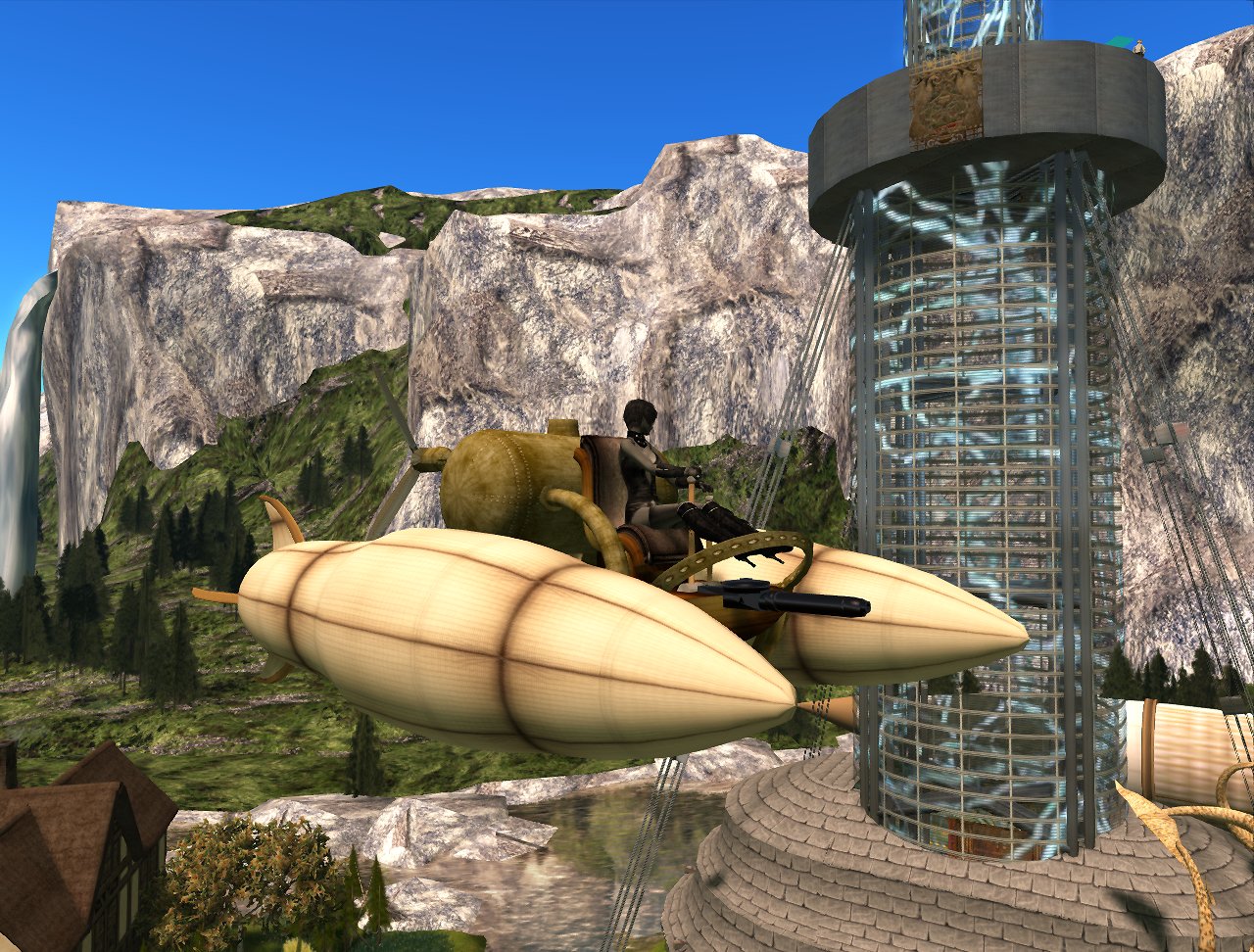 That's how I like it: A flying vehicle, a machine gun and some prey to hunt! These fine little Airships are made by Zen Wickentower, a really nice human.
One of the highlights today will be the the Battle Car Race at 1 PM SL-time. You can win a time machine and a 500L gift card! Debbie made a really cool
racetrack
especially for that occasion.
See you
at the Expo
!