What a lovely event! SL9B is literally bursting with ideas! A virtual-world-fair in the best sense of the word and a strong statement of the creative spirit in SL.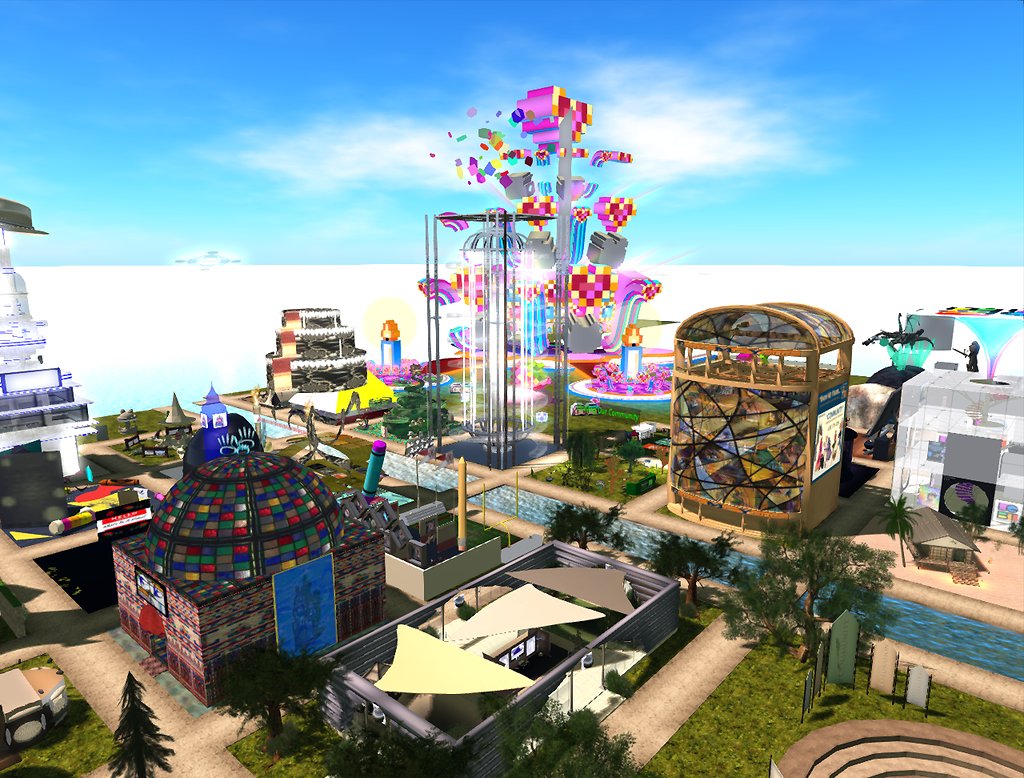 The German RP-Sim
Carima
had a lovely idea to bring a glance of their world to exhibit: They opened a medieval tavern. Its so far the most accessible and friendly place I did encounter here! Being not a great roleplayer by myself I quickly made it to link up and having a good time there. So if you like to rest your feet after a long day strolling through the various exhibits the
Carima Tavern
is the right place you. And their mead is excellent!
Just a few steps away from the tavern things are more... surreal though.
Other places however grant residents of SL a look behind the scenes - even if there is sometimes not too much to see though...
Well... don't say you did expect something different.
In general you can describe the SL9B exhibits with "diversity". There is simply something for everybody, no matter if you are into romantic nature-sceneries, philosophical "discussions", art, music architecture...
Somehow Peccanini doing strings-magic. After that picture I decided to have roadie...
Wow - they even put a statue of my friend goat here.
So far I can say Second Life's 9th Birthday is what the
Burn2
Events could have been. You can really see some of the finest installations and communities represented on the Grid - a simply amazing event!