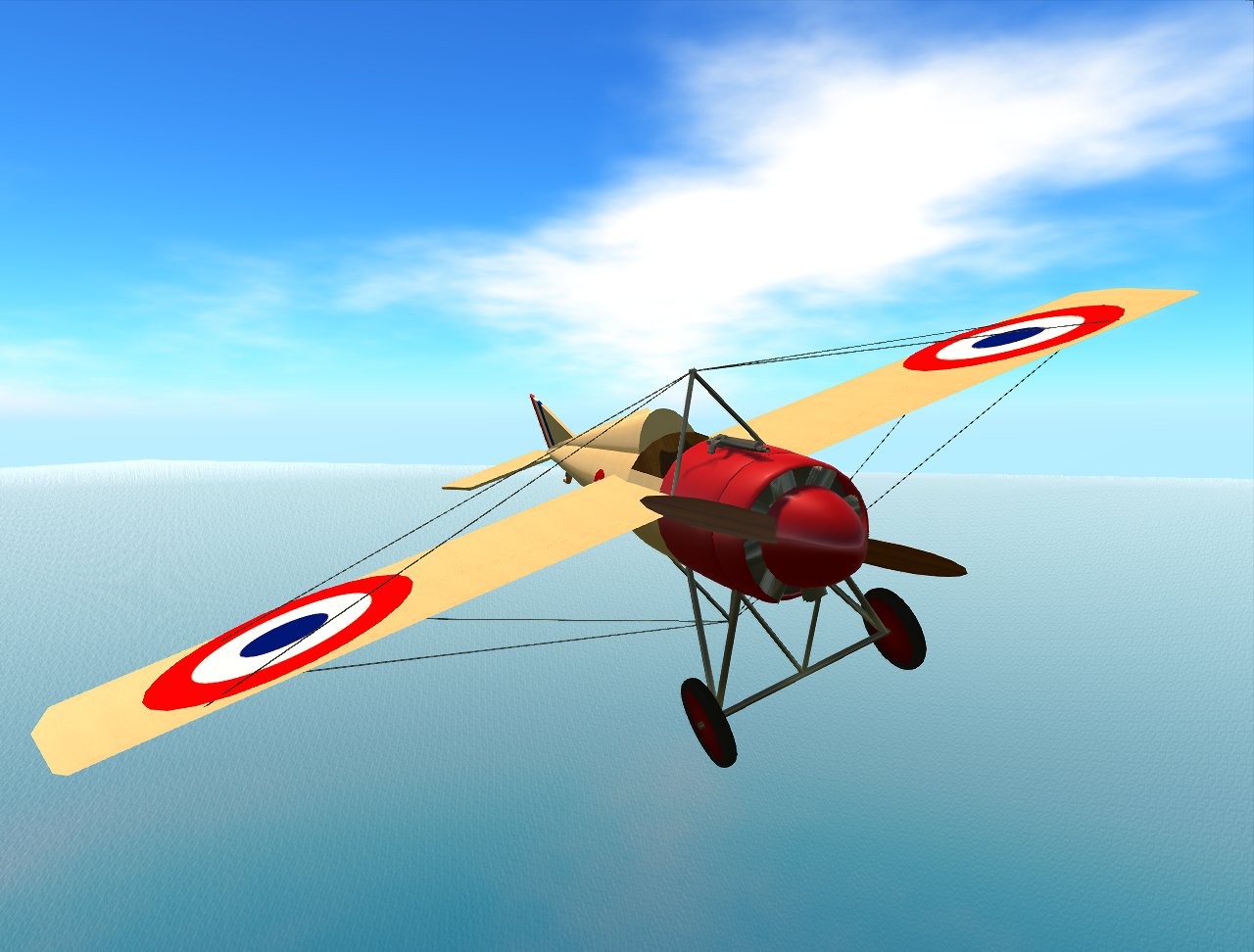 Morane-Saulnier Type N "Bullet"
The Morane-Saulnier Type N, nicknamed "Bullet" because of its streamlined design, was one of the first airplanes used for combat.
It was used by the allies to counter the "Fokker Scourge" caused by the notorious Fokker Eindecker (monoplane) in 1915.
Like the Fokker Monoplane it was equipped with a fixed machine gun firing through the arc of the propeller. However, unlike the Fokker it didn't had a synchronizing mechanism. Instead deflecting metal wedges were mounted at the propeller to prevent it from being shot off.
The Morane was used by early aces like Jean Navarre, Roland Garros and Eugène Gilbert, who called his plane "Le Vengeur" (The Avenger).
The
Morane Bullet
is a real eye-catcher and piece of aeronautical history!
Morane-Saulnier Type N "Bullet"
The Bullet comes in two historic versions: One with the markings of the French Aéronautique Militaire and one in the colours of the British Flying Corps.
Features of the Replica:
Realistic, low-lag flight script
TCS combat support
Animated propeller and rotary engine
Realistic engine sounds
Highly detailled with realistic textures
Me and my Morane having a break somewhere at Blake Sea.
Check it out at my Store!