It's so long that I wanted to blog about this fabulous museum! As the name already betrays its about the colourful and creative (and sometimes pretty whimsical) side of rock music:
Prog
(if you need this link, the museum is definitely nothing for you)!
The Prog Rock Museum
features the artworks of famous bands like Pink Floyd, Dream Theater, Genesis, Boston, Rush and many others transposed into the 3D environment of SL - and often quite spectacular as in the themed rooms. Below a few examples:
Boston - Third Stage
The Dream Theater Room
Besides the themed skyboxes the museum also features various other installations. All easily accessable from the TP point:
Very Prog: An ancient amphitheater!
Here be dragons!
This Dali-esque house is the home of a gallery of LP artwork.
Yes, its just as weird and proggy (did somebody said druggy?) as outside.
Led Zeppelin. Famous for gigantic riffs, monstrous drumming and... angels without genitals.
My ass as seen from the Pink Floyd Lounge.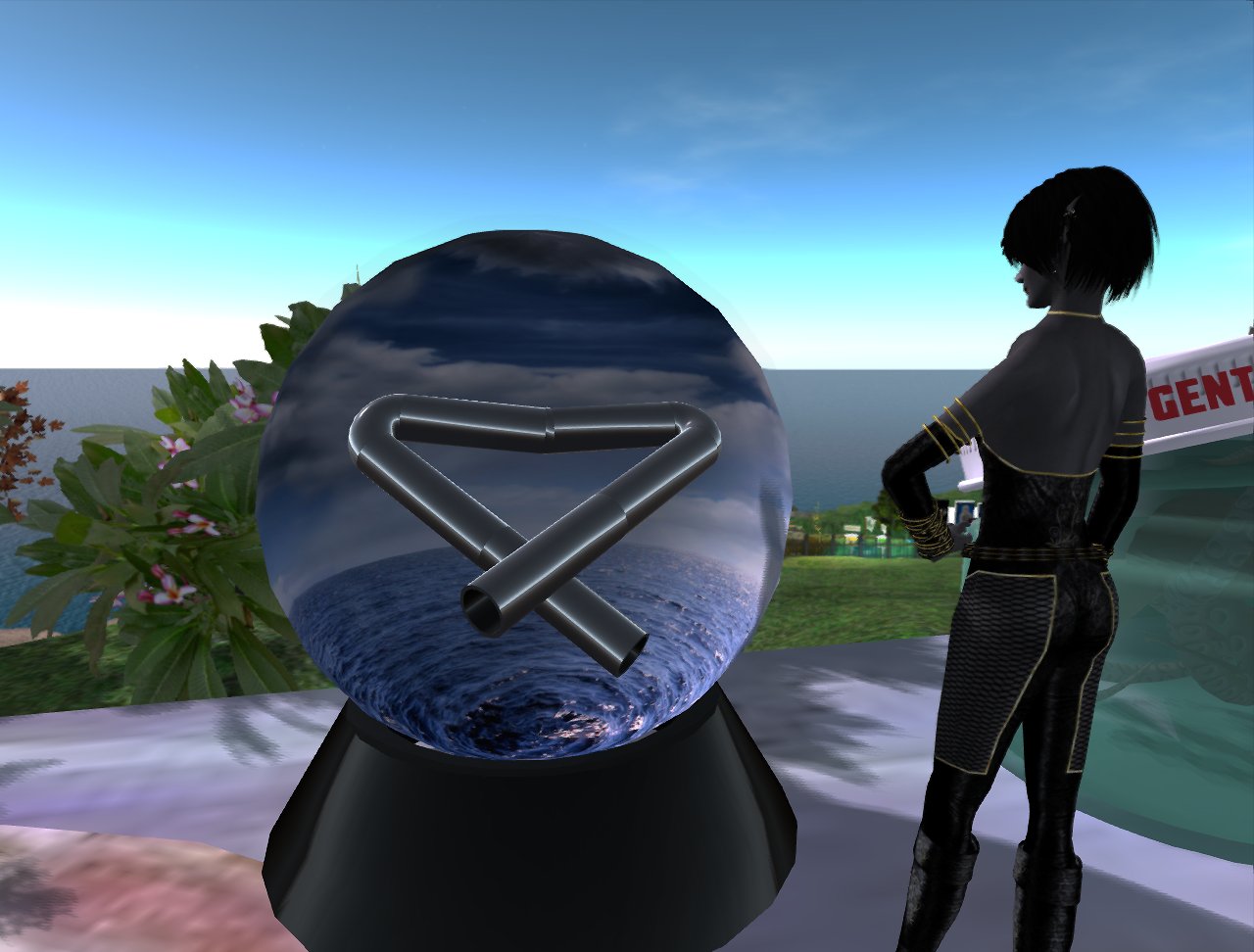 Mike Oldfield's masterpiece: Tubular Bells!
A favourite of mine are the record covers to step-in:
Originally the cover of Spock's Beard's album V did feature me.
Yes, thats a photo from the topographic ocean.
Also poor Emma had her very own Brain Salad Surgery.
Check it out!