What to do when its a rather dull evening and you have left your creativity and motivation somewhere at home? Time for a change I'd say.
So did it happen. I was sitting with my first sub Emma at "Domme a Domme" - a BDSM hangout - and after a while something was just in the air. Well, the name of the place might betray already that I didn't picked it by accident...
One word led to the other, keys changed their owners and suddenly I found myself inside the pretty confining tightness of a bane-suit. Locked in for a week.
The Beginning: Just seconds after the helmet closed around me. Leaving me helpless and totally at her mercy.
Kneeling for her at Dark Wishes.
Since my last post of my zindra-tour is already a while ago (dating from February) and I mentioned before that I want to continue with it, my first task was it go on where I stopped last time.
A bane, a plane and a big box of Dari's Junk...
Even banes like enjoying a nice view.
Well, sort of...
A few meters above me I found a treehouse.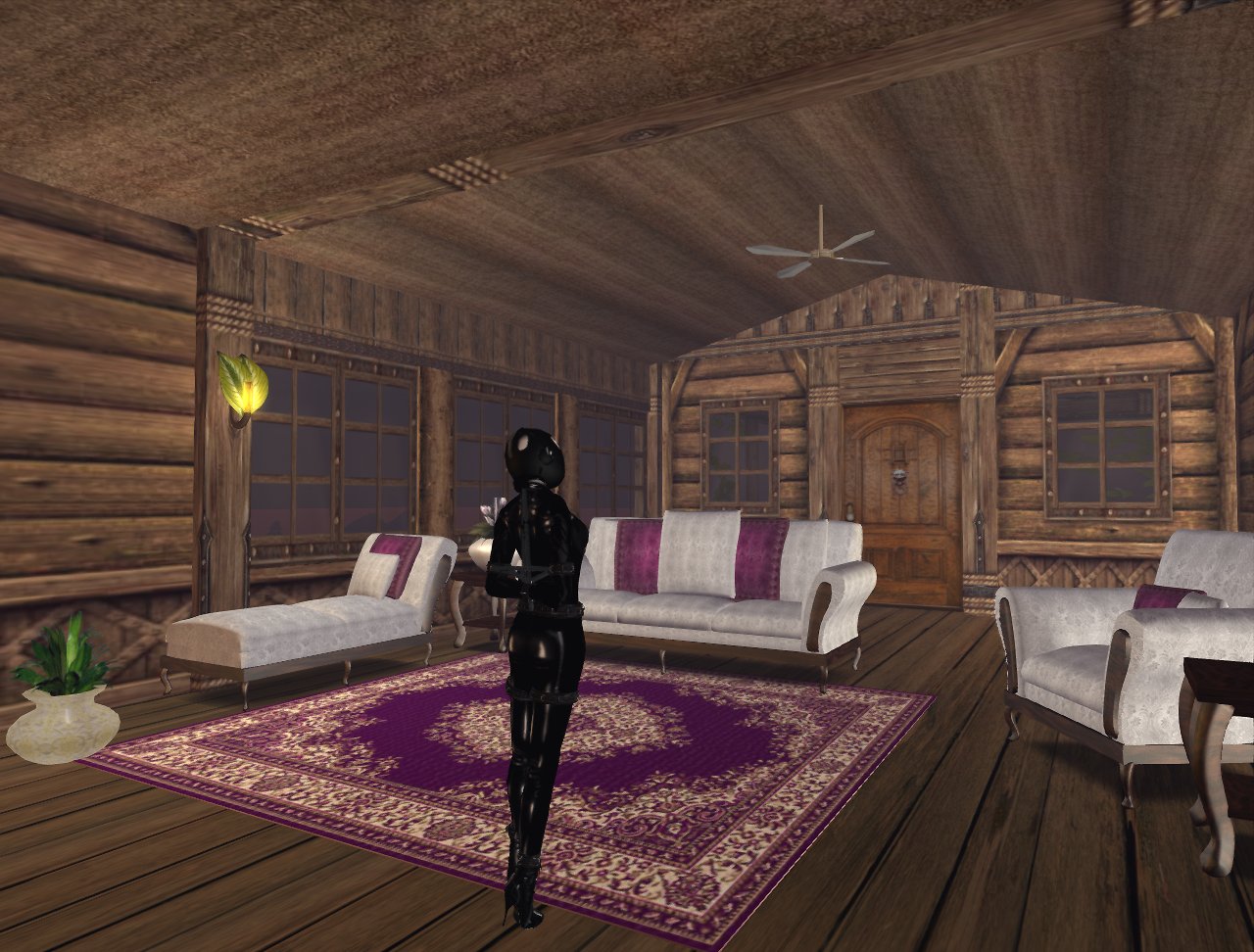 With decent furnishing.
Not far away from the tree-house I spotted the inevitable castle.
Which offered me some very nice photo opportunities.
But is pretty empty besides that.
Back on the road...
More coming soon!